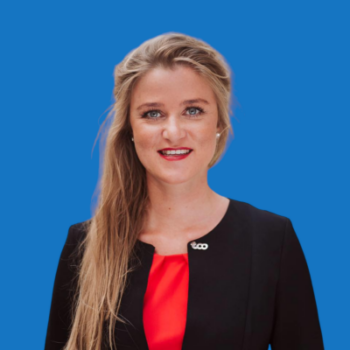 Introducing Eva Leeftink
Eva Leeftink has been working at MoveWell since 2022. Eva is your first point of contact at MoveWell three days a week.
"Hospitality and customer contact give me energy. I enjoy my work and I always try to radiate that. After completing the secretary training at Schoevers, I was able to develop further in customer service. Here I learned just to go the extra mile.
In my work I like to connect with others, I want to be able to help people and offer a listening ear. I can completely express this feeling at MoveWell. As a practice assistant, I am the first face people see when they come in and I think it is important to give people a warm welcome. Even though people often don't go to the chiropractor for fun, I still hope they leave with a smile.
MoveWell is such a great team and I have felt at ease since day one. I am very much looking forward to meeting you and giving you a warm welcome."